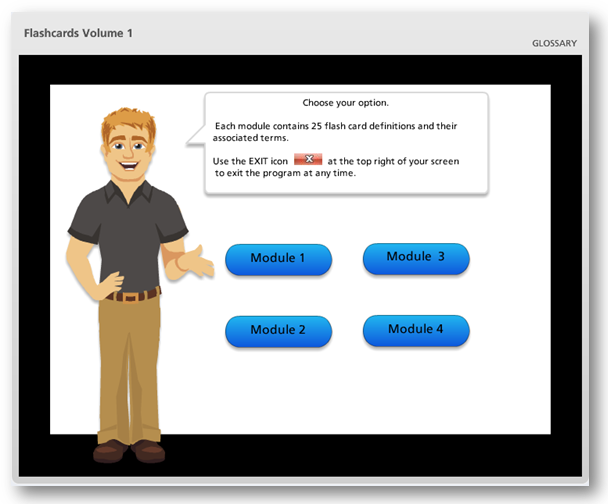 Using flashcards as a study aid helps you take advantage of short periods of time throughout your day for reinforcement of Procurement definitions as you prepare for your UPPCC Certification Exam.
Each volume is composed of four modules containing 25 terms and definitions in an easy to follow flip card format for a total of 100 unique terms per volume.
Each volume contains a printable Glossary of terms and definitions.